There are many guitar teachers on youtube, but one of my favorite is Justin Sandercoe. He shows at his videos all kind guitar and music styles. From time to time he teaches also tricks of the best blues guitarist. This time you can learn blues lick in style of Freddie King.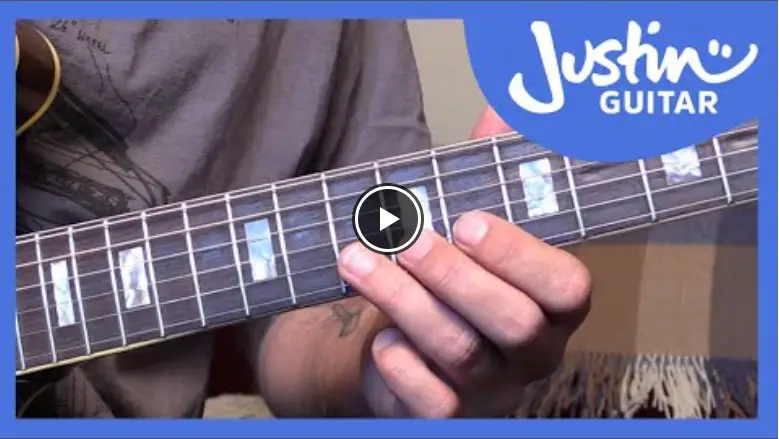 About Justin
Justin Sandercoe is a London based guitarist, songwriter, performer, producer and educator who grew up in Tasmania (an island off the South East coast of Australia) but has been based in West London since 1996.
As well as teaching many thousands of students in a 'virtual' world, Justin has taught 'in the flesh' at The Guitar Institute (the ICMP) and many hundreds of private students over more than 20 years, teaching all ages and abilities and many styles. He has also taught celebrity students including Katie Melua and Cathy Dennis.
Songwriting and production has always been a principle interest and he currently plays with We Came As Strangers, who released their debut album Recipe For Adventure in early 2013. He had previously released a solo record called Small Town Eyes (2010) which is vocal based, acoustic guitar song driven pop folk. His recording studio "Broken Arrow" is located in Acton, West London but he lives in tranquil suburn of Kew, not far from the famous Kew Botanical Gardens.
Visit: http://www.justinguitar.com for more lessons and information.