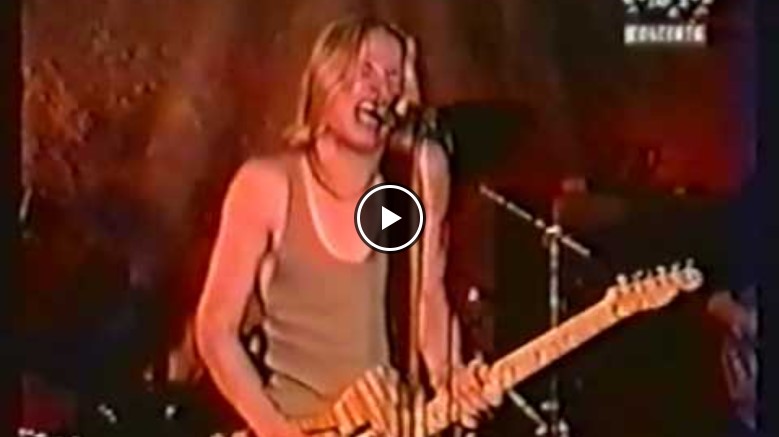 Jonny Lang
Jonny Lang was just 18 years old when he made his debut appearance at the Montreux Festival in 1999 and yet he had already released 3 albums, his first when he was just 14 leading to a contract with A&M Records. The songs featured in this concert are equally split between his two A&M albums released up to that time and are delivered with all his trademark maturity highlighted by some ferocious guitar work.
It's a modern electric blues that you can put on top of the achievements of Robert Cray and Joe Louis Walker. Lang is an efficient guitarist and surprisingly stylish vocalist. As a teenager has the voice of a blues veteran after many years of training with a cigarette and a bottle of alcohol. He does not try, like many others, to get into Stevie Ray Vaughan's shoes. The sound of the band is balanced.
This composition is the widely known standard of Sonny Boy Williamson – "Good Morning Little School Girl".  We can say that the vocalist does not lie, singing "I'm a little schoolboy, too". It happens perhaps for the first time in the history of blues.
During his career, Jonny Lang took advantage of many opportunities to collaborate with such legends as The Rolling Stones, B.B. King, Aerosmith, Sting and Buddy Guy, with whom he performs until today. During his musical journey, which he began at the age of 12, he reached countless concert halls around the world.