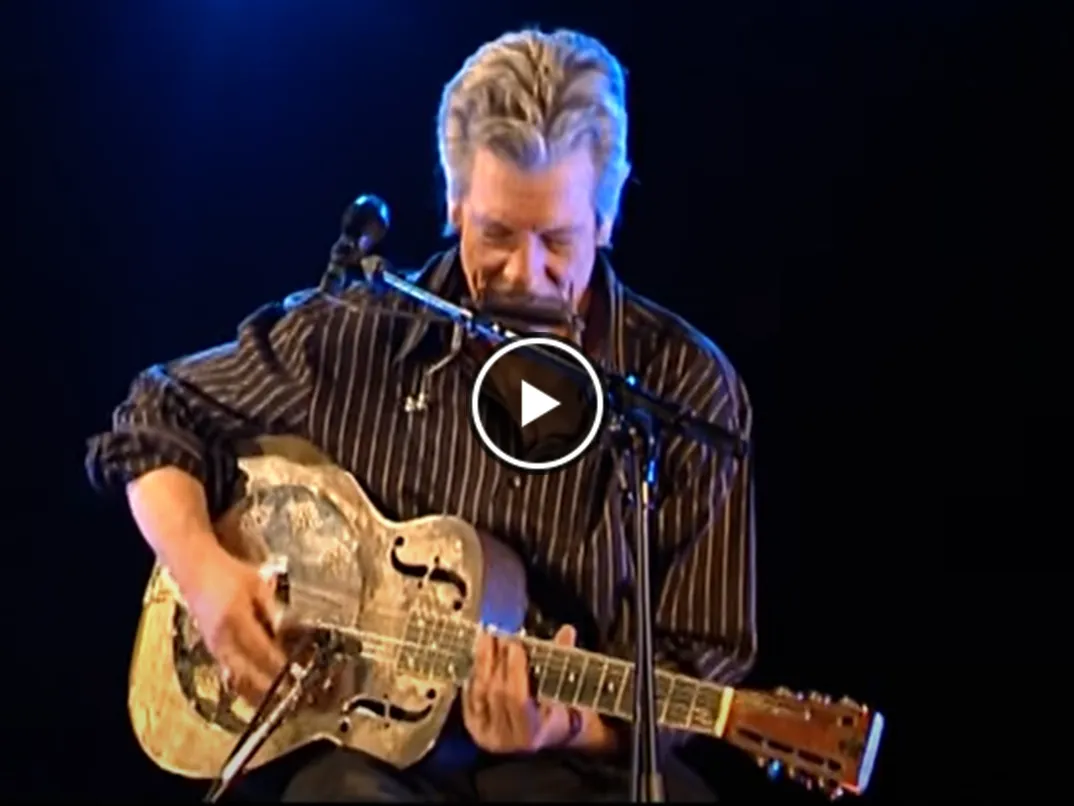 John Hammond
John Paul Hammond (born November 13, 1942, New York City) is an American blues singer and guitarist. Hammond usually plays acoustically, choosing National Reso-Phonic Guitars, and sings in a barrelhouse style.
He is Blues Music Award Winner: 2004 and 2003 for Best Acoustic Blues Artist, 2002 for Best Acoustic Album for his Tom Waits produced Wicked Grin. To date, Hammond has been honored with a total of 8 Blues Music Awards and an additional 10 nominations
He's a historian of the Blues, acoustic and electric and it shows. He can accurately replicate just about any historic Blues figure you can name. He's equally adept at the guitar and the harmonica and a joy to listen to.
Walking Blues
Directed by: Patrick Savey
LIKE this video and subscribe to Zycopolis Youtube Channel at :
http://www.youtube.com/user/Zycopolis…
Albums
1964 Big City Blues Vanguard
1964 Country Blues Universe
1965 So Many Roads Vanguard Music Presents
1967 I Can Tell Atlantic
1967 Mirrors
1968 Sooner or Later Rhino Atlantic
1969 Southern Fried Water Music Records
1970 Source Point
1971 Little Big Man [Original Soundtrack] Columbia
1971 When I Need Columbia
1975 Can't Beat the Kid Acadia
1976 John Hammond Solo [live] Vanguard
1978 Footwork Vanguard
1979 Hot Tracks Vanguard
1980 Mileage Rounder
1982 Frogs for Snakes Rounder
1983 Hits for the Highway Aim Records
1983 Live Rounder
1984 Spoonful Edsel
1988 Nobody But You Flying Fish
1992 Got Love If You Want It Charisma
1993 You Can't Judge a Book by the Cover Vanguard
1994 Trouble No More Point Blank
1996 Found True Love Virgin
1998 Long as I Have You Virgin
2001 Wicked Grin Virgin
2003 At the Crossroads: The Blues of Robert Johnson Vanguard
2003 Ready for Love Back Porch Music
2005 In Your Arms Again Back Porch Music
2007 Push Comes to Shove Narada
2009 My Spanish Album
2009 Rough & Tough Chesky