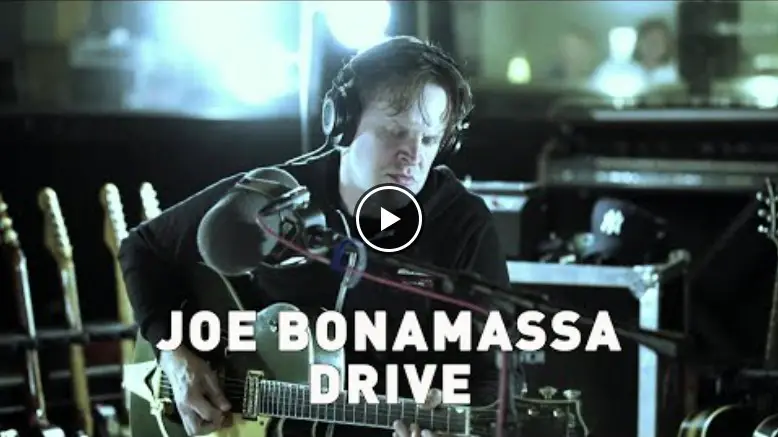 Joe Bonamassa
He is one of the most famous contemporary blues-rock musicians. Joe was nominated for two Grammy Awards twice and put Billboard charts as many as 20 albums first, and this number is still increasing!
In his discography, he has over 30 albums, both studio and concert albums. He regularly records in a duet with the sensational singer Beth Hart, co-created the projects Black Country Communion and Rock Candy Funk Party. He is a talented composer who continues to expand his eclectic musical horizons. He regularly appears on the pages of industry publications around the world, from the Esquire and Parade magazines, through the Rolling Stone and American Songwriter, as well as Guitar Player, Acoustic Guitar, Vintage Guitar, and Classic Rock.
Opening of B.B. King
The guitar virtuoso from New York began with the opening of B.B. King when Joe Bonamassa was only 12 years old. Since then, he has shared scenes with artists such as Eric Clapton, Stephen Still, Derek Trucks, Warren Haynes, Buddy Guy, and Steve Winwood. Bonamassa has traveled the path from the position of children's sensation to a world-class star and is still evolving.
The artist is an enthusiast of live performances, and his concerts are one of the essential branches of his activity.
His tours have been sold out in the most iconic concert venues around the world. Among which there were The Red Rocks Amphitheater at Morrison, The Greek Theater in Los Angeles, Ryman Auditorium in Nashville, The Royal Albert Hall in London, the Vienna Opera, as well as the New York Beacon Theater. Bonamassa performs, on average, 200 days a year. When he's not on stage, he is fully committed to creating the most ambitious, diverse new music he shares with the audience and fans.
Lyrics
Babe, you've been feeling poorly
I've been dealing with stress
Why don't we go out tonight?
Put on your favorite dress
And let's drive
Into the night, into the light
Let's ride
Put on an old blues song
Let all our troubles be gone
And drive
Feel like I've been a prisoner
Of my own desire
I've been such a bad listener
But I hear you tonight
Let's drive
Into the night, into the light
Let's ride
Put on some old blues songs
Let all our troubles be gone
Let's drive
Let's drive
30 miles from Santa Fe
Bound for San Anton'
Even though it's dark out here
I don't feel alone
Let's drive
Into the night, into the light
Let's ride
Put on an old blues song
Let all our troubles be gone
Let's drive
Put on an old blues song
Let all our troubles be gone
Let's drive
Let's drive
Source: Musixmatch
Authors: Bonamassa Joseph L / House James
Lyrics Drive © Go As A River, Smokin Joe Analog Music Co