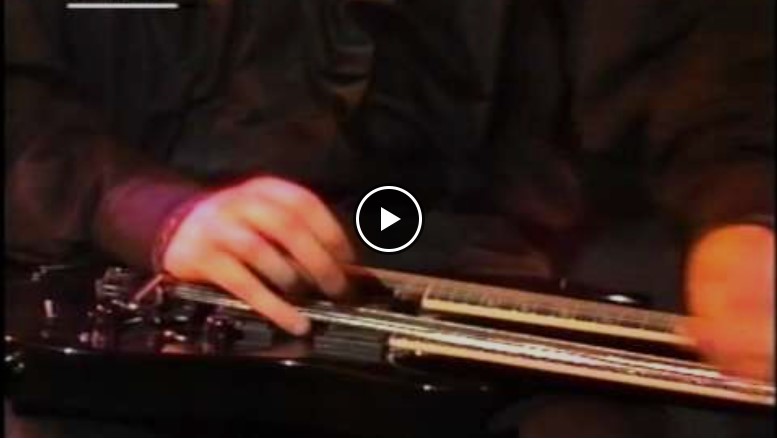 Jeff Healey
The famous blind rock-blues guitarist died on March 2, 2008, 10 years ago.
Canadian guitarist and vocalist, blind since early childhood as a result of a rare type of eye cancer. In the 80s and 90s, enjoyed great popularity and sold millions of CDs around the world.
Despite losing sight, Jeff Healey started playing the guitar while holding it on his lap.
In 1988, he released his debut album The Jeff Healey Band – "See the Light", which was nominated for the Canadian Juno Award.
It comes from hits "Angel Eyes" (he reached the 5th place on the Billboard list). His version of the blues standard "Hideaway" was Grammy nominated.
During the session to "See the Light" Healey and his band played in the movie with Patrick Swayze. Four tracks by The Jeff Healey Band – "Roadhouse Blues" by The Doors, "Dylan's Bob Coming Falling from the Sky", "(I'm Yours) Hoochie Coochie Man" by Willie Dixon and "I'm Tore Down" by Sonny Thompson.
The singing guitarist collaborated with B. B. King, Stevie Ray Vaughan, Buddy Guy, Erik Clapton, Mark Knopfler, Jimmy Rogers and the ZZ Top group. In 2006, he appeared on the album "Gillan's Inn" by Ian Gillan from Deep Purple.
On his second album "Hell to Pay" (1990) he recorded his own version of the hit "While My Guitar Gently Weeps" by The Beatles, in which he was supported by the author of the song – George Harrison, as well as Jeff Lynne from Electric Light Orchestra.
Healey also recorded jazz albums under the Jeff Healey's Jazz Wizards (he also played the trumpet), referring to the beginnings of this genre. He was an avid vinyl collector, above all jazz music – he collected over 30,000 records. He reminiscent of the old sounds in his radio program "My Kind of Jazz".
Jeff died of lung cancer at the age of only 41.