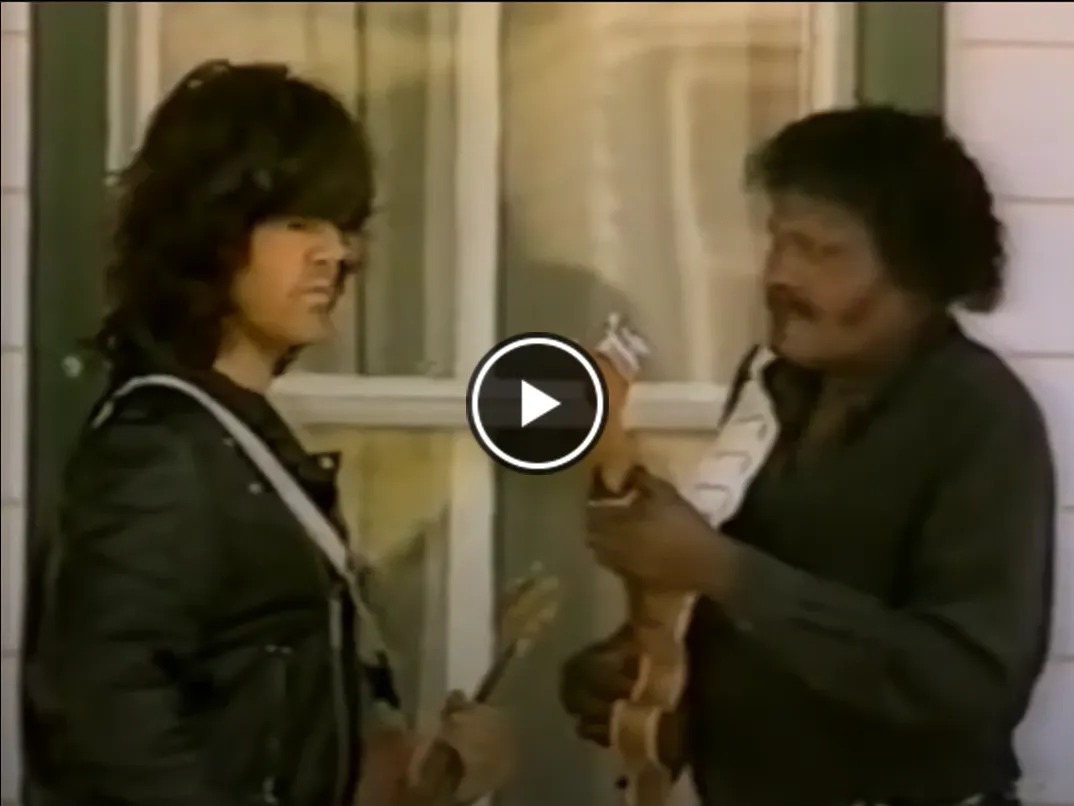 Gary Moore
Moore was an outstanding composer, guitarist and blues, and rock vocalist. We have known him mainly for his unique, extremely emotional guitar style, and perfect technical mastery of this instrument.
Gary Moore was born on April 4, 1952, in Belfast, Northern Ireland. He began his career in the second half of the 1960s. The work of contemporary rock blues guitarists, with Jimi Hendrix and John Mayall at the forefront, always was an inspiration for him. He was the guitarist of the Irish group Skid Row. It was then that he was noticed by his idol Peter Green from Fleetwood Mac. Green helped the group sign a contract with an extensive record label. He gave Gary one of his favorite 1959 Gibson Les Paul guitars. After years, Moore played the whole album with compositions of his idol "Blues for Greeny" on this guitar.
The 70s were a hectic time for Moore. He began his solo career by releasing the album "Grinding Stone" in 1973. Gary also participated in many side projects. He was active mainly in Thin Lizzy and the pro-rock project Colosseum II. At the end of the decade and throughout the 1980s, he took his solo career seriously. Moore released seven albums during this period and left behind such classics as "Parisienne Walkway's," "After The War," and "Over the Hills and Far Away." In the 1980s, his style departed a bit from blues in favor of hard rock and soft metal, but in 1990 he recalled himself as a blues guitarist by releasing his most famous album "Still Got The Blues." Albert Collins, Albert King, and George Harrison have appeared in this release.
Albert Collins
Albert began his career in the late 1960s, and recorded over 20 albums. Mentioned as the inspiration of many musicians of later generations, including Jimi Hendriks and Stevie Ray Vaughan.
Collins was born in Texas in 1932, he was the cousin of the famous guitarist Lightnin 'Hopkins. He played the guitar from his early youth, he moved to Houston when he was 7 years old. The first group – the Rhythm Rockers – was founded in 1952. Six years later, he recorded "The Freeze", his debut single for Kangaroo Records. Collins's later pieces, often instrumental, also referred to winter themes, such as "Icy Blue", "Do not Loose Your Cool" or "Defrost".
The biggest hit of Collins turned out to be the instrumental song "Frosty" released in 1962, which sold millions of copies. In 1968, after a joint concert with Canned Heat in California, Bob Hite introduced him to Imperial Records, who agreed to release Collins' solo album.