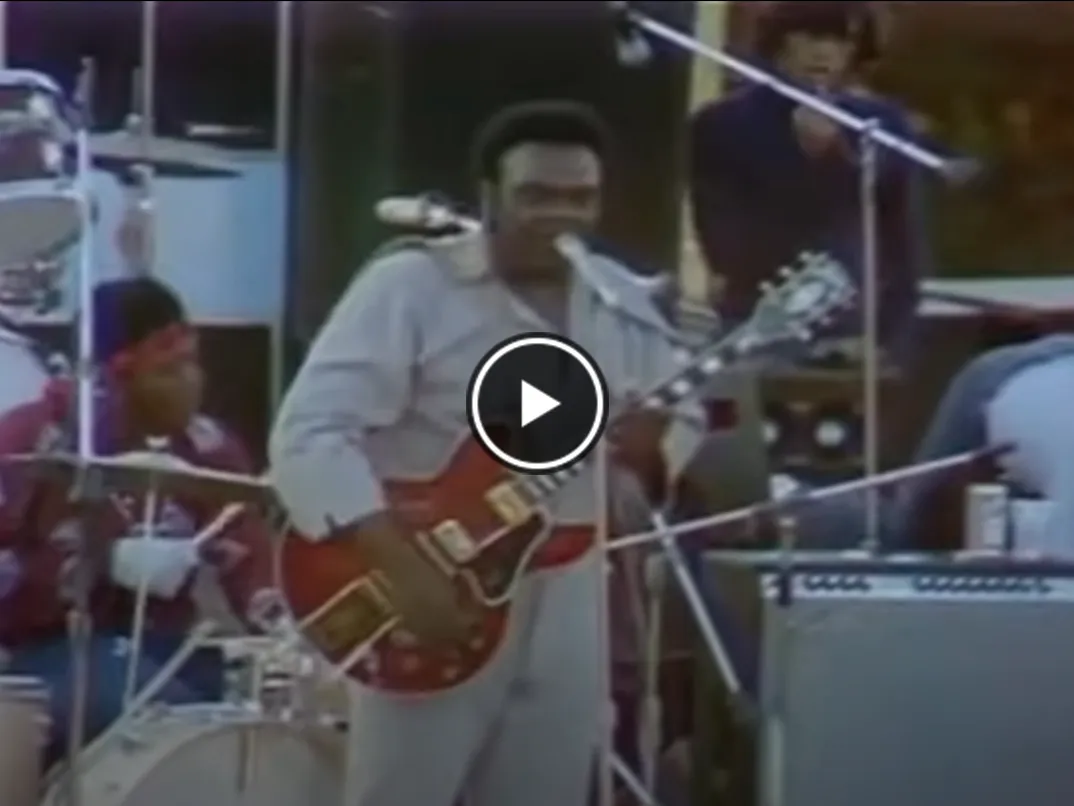 The King of Blues: Exploring the Musical Career and Guitar Style of Freddie King
Freddie King, nicknamed "The Texas Cannonball," is an indelible icon of the blues genre whose influence has permeated through countless music strata. From his dexterous and evocative guitar style to his impassioned and soulful vocals, King has created a rich legacy that continues to shape modern blues and rock.
Born on September 3, 1934, in Gilmer, Texas, King began his musical journey at a young age, inspired by his mother Ella May King and her love for the blues. From an early age, King exhibited a prodigious talent for guitar. He started with a homemade instrument, but by the time he was a teenager, King was playing semi-professionally, blending Texas and Chicago styles to create a distinctive blues signature.
King's breakthrough came in 1961 when he signed with the Federal Records label, a subsidiary of King Records. His first single, "Have You Ever Loved A Woman," became an immediate hit, securing his position in the blues scene. But it was his instrumental track "Hide Away," with its catchy, rollicking riffs, that shot him into international stardom, creating a definitive blueprint for blues-rock instrumentals and inspiring generations of guitarists.
His playing style was a melange of raw energy, melodic inventiveness, and impeccable technique. King was known for his unique 'finger and plastic thumb pick' technique, a distinctive playing style that straddled both rhythm and lead roles, which he used to create a seamless melodic line punctuated by powerful rhythmic accents.
King's guitar work was characterized by aggressive string bending, wild vibrato, and stinging, sharp tones that often walked a thin line between pain and joy. His deep bends and razor-sharp vibrato influenced guitar legends like Eric Clapton and Stevie Ray Vaughan, who both cited King as a major inspiration.
His Gibson ES-345 was as integral to his sound as his hands were, producing a thick, creamy tone that laid the foundation for his fiery solos. Through the use of dynamic volume and tone control, King could range from whisper-soft delicacy to a torrential downpour of raw, emotive blues power in a single phrase.
Lyrically, King was a master storyteller, and his deeply emotional and personal lyrics added another layer to his performances. Songs like "I'm Tore Down" and "Palace of the King" tell stories of love, loss, and resilience with a degree of honesty that is both profound and deeply touching.
Freddie King passed away prematurely at the age of 42 in 1976, leaving behind a legacy that is immeasurable. His pioneering work in the blues genre, coupled with his masterful guitar work, has continued to inspire countless musicians worldwide. From his soulful vocals to his legendary guitar style, King was a true bluesman who lived and breathed the music he loved so passionately.
In conclusion, Freddie King was a titan of the blues, a guitarist's guitarist, a singer's singer, and a songwriter's songwriter. His contributions to the world of blues and beyond are imprinted in the music of countless artists and his spirit lives on in every note played by those he inspired. King's innovative guitar style and heartfelt lyrics are a testament to the universal and timeless appeal of the blues. He will forever be remembered as the "King of the Blues."
We appreciate your time and dedication to reading our article. For more of the finest blues guitar music, make sure to follow our Facebook page, "I Love Blues Guitar". We share exceptional selections every day. Thank you once again for your continued support and readership.