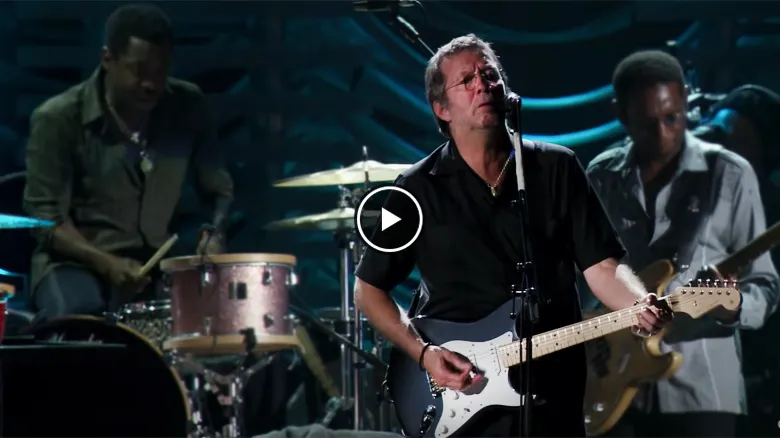 "Live in San Diego": A Must-Have for Eric Clapton Fans!
"Live in San Diego" is a live album and DVD release by legendary guitarist Eric Clapton. This record captures one of the most electrifying performances of his career, featuring special guests J.J. Cale, Robert Cray, Doyle Bramhall II, and Derek Trucks. It's the second collaboration between Clapton and Cale, following the 2006 release of "The Road to Escondido".
What makes "Live in San Diego" so special is the chemistry between Clapton and his musical guests. The album showcases the musical prowess of these talented musicians in a live setting, and it's a feast for the ears. The live performance is a blend of blues, rock, and great music, creating a unique sound that's both powerful and relaxed.
Equally Impressive Performance: The Live in San Diego DVD
The DVD of the performance is equally impressive. It's a 2-hour long visual feast that captures the energy and excitement of the live performance. The visuals are sharp and vibrant, and they do justice to the musical talent on display.
This album is also significant as it marks Clapton's first new live music with Robert Cray since 1991's "24 Nights". The album, which was recorded in 2007 during the "Doyle & Derek World Tour" at the Ipayone Center in San Diego, features a total of 16 tracks and is available on compact disc, gramophone record, and as a digital download.
In conclusion, "Live in San Diego" is a must-have for fans of Eric Clapton. It's a thrilling live experience that showcases the musical prowess of Clapton and his musical guests. Whether you're a fan of blues, rock, or just great music in general, this album and DVD are sure to satisfy your musical cravings.
A 2-hour (limited edition) live DVD version was released on 10 March 2017 (on the occasion of the 10th anniversary of the concert), and you cen get it here: https://amzn.to/3l8GFjq