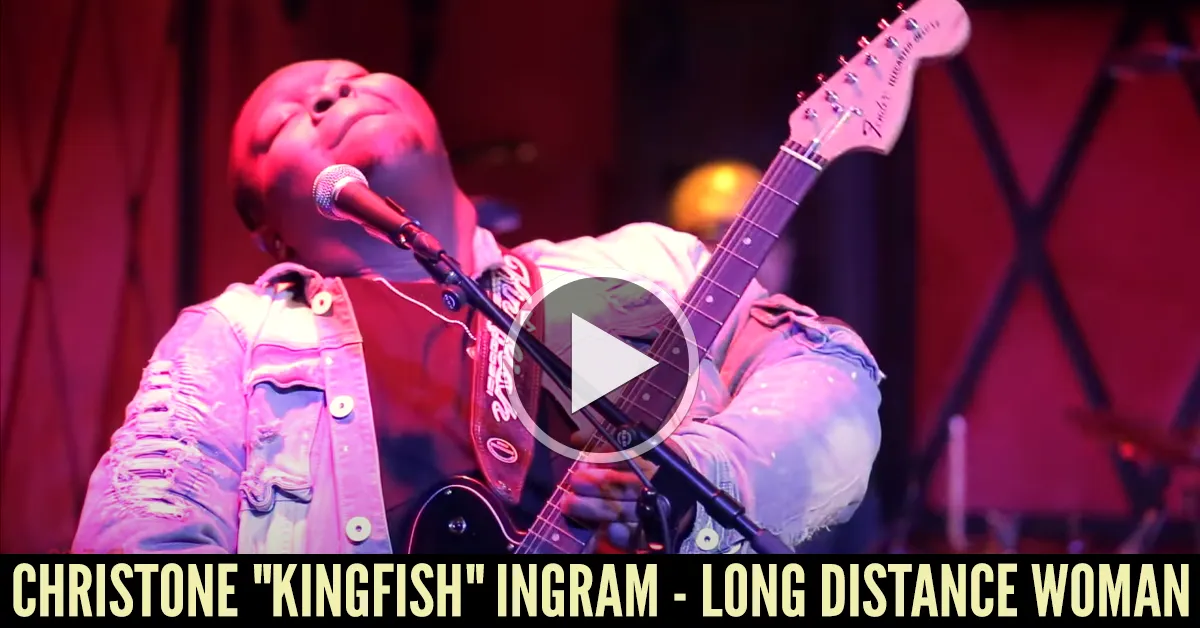 Christone "Kingfish" Ingram
Christone Ingram also famously known as Kingfish is a blues singer and guitarist who works with Alligator Records. Born on the 19th of January 1999, he has already become known as the future of Blues. He took courses on Blues in Clarksdale's Delta Blues Museum but also learn it himself from Youtube. His teacher gave him the nickname "Kingfish" based on a popular sitcom.
Unlike other kids who like rap and hip hop, he was attracted to Blues from an early age. His father introduced him to Blues at the age of 5 when he saw a documentary about an artist called "Muddy Waters". Christone Kingfish Ingram started playing drums at the age of 6, played bass at age of 11, and came back to guitar at the age of 13 before starting to get regular gigs at the age of 15. In 2014 he performed for the first lady, Obama Michelle. From 2017 he started playing in Blues underground clubs in Mississippi. He even performed 2 cover songs in the series of Luke Cage, "I put a spell on you" and "the thrill is gone". Ingram plays his guitar soulfully and sings using deep delta blues style.
The face of the modern Blues
His first album called "Kingfish" was released in 2019 and immediately ranked at number 1 in The Billboard Blues Chart and Billboard Heatseeker Album. The album got an overall positive review and was even nominated in the 62nd Annual Grammy Awards for the "Best Traditional Blues Album" category. AllMusic chooses Kingfish as the "Favorite Blues Album". Kingfish's first single called "Fresh Out" featuring Guy Buddy was the most played song on Bluesville Channel. His second album, called "662" was released in 2021. He has worked together with some of the best in this industry like Eric Gales, Buddy Guy, Keb Mo, Tedeschi Trucks Band, Rick Derringer, Samatha Fish, Guitar Shorty, and Bob Margolin. He has won 5 Blues Music Awards.
* Album Of The Year
* Contemporary Blues Album Of The Year
* Best Emerging Artist Album
* Contemporary Blues Male Artist Of The Year
* Best Guitarist
Kingfish at the age of 22 has cemented his legacy as the future of Blues in this generation.
Our quality blues t-shirts are perfect for your next music festival, concert or jam, and make great gifts.