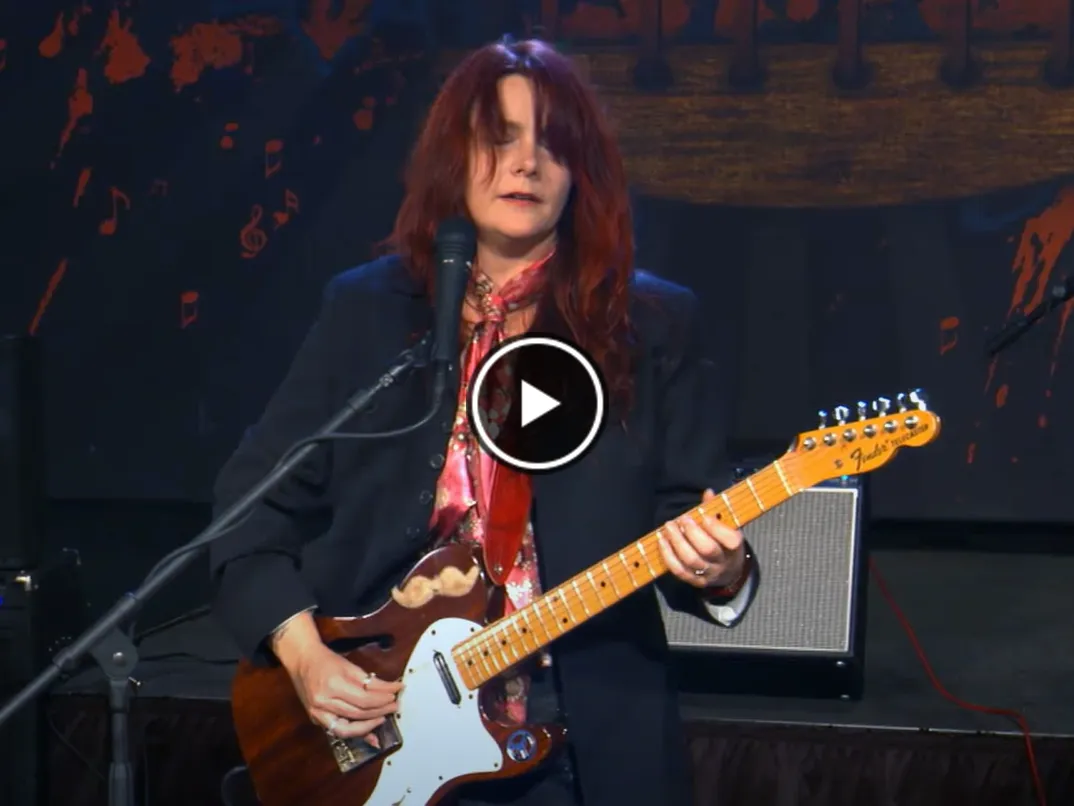 Carolyn Wonderland
… is a triple threat with diverse songwriting, soulful vocals and guitar goddess skills. There is a common reaction when people first hear Carolyn Wonderland, which is best summed up by the LA Times quote: "She's the real deal."
The career of this singer-guitarist from Texas has long been marked by the great Janis Joplin born in Texas. Both the selection of the repertoire, the way of interpretation and the color of the voice bring to mind the American rock star who died 41 years ago. Wonderland is not limited by style. In her repertoire, apart from classic blues and rock compositions, you can find elements of funk or gospel.
When a guitarist truly lives for and loves what they do, it shows and shines like a beacon during live performances. Her live show beats any record and her tone is a musical force to be reckoned with.
Wonderland's instrumental abilities include guitar, slide guitar, mandolin, trumpet, and piano. Although primarily a blues artist, Wonderland likes to incorporate elements of country, swing, zydeco, surf, gospel, soul, and cumbia into her musical mix. She usually performs with Cole El-Saleh on keyboards and Kevin Lance on drums.
Her music includes a bold mix of timeless original songs and reinventions of some of her favorites, ranging from blistering electric blues to deep, heartfelt ballads to cosmic country to soulful Tex-Mex. Every song is fueled by Wonderland's forceful yet melodic Texas-flavored guitar work and sung with full-throated, heart-on-her-sleeve vocals.
On April 6, 2018, Wonderland joined John Mayall's band as his first female lead guitarist in his 60+ year career.
Albums
1993: Groove Milk
1994: Truckstop Favorites Vol. 2
1995: Play with Matches
1997: Bursting with Flavor
1997: Blue Lights (CD single)
2001: Alcohol & Salvation
2003: Bloodless Revolution
2008: Miss Understood
2011: Peace Meal
2015: Live Texas Trio
2017: Moon Goes Missing
2021: Tempting Fate