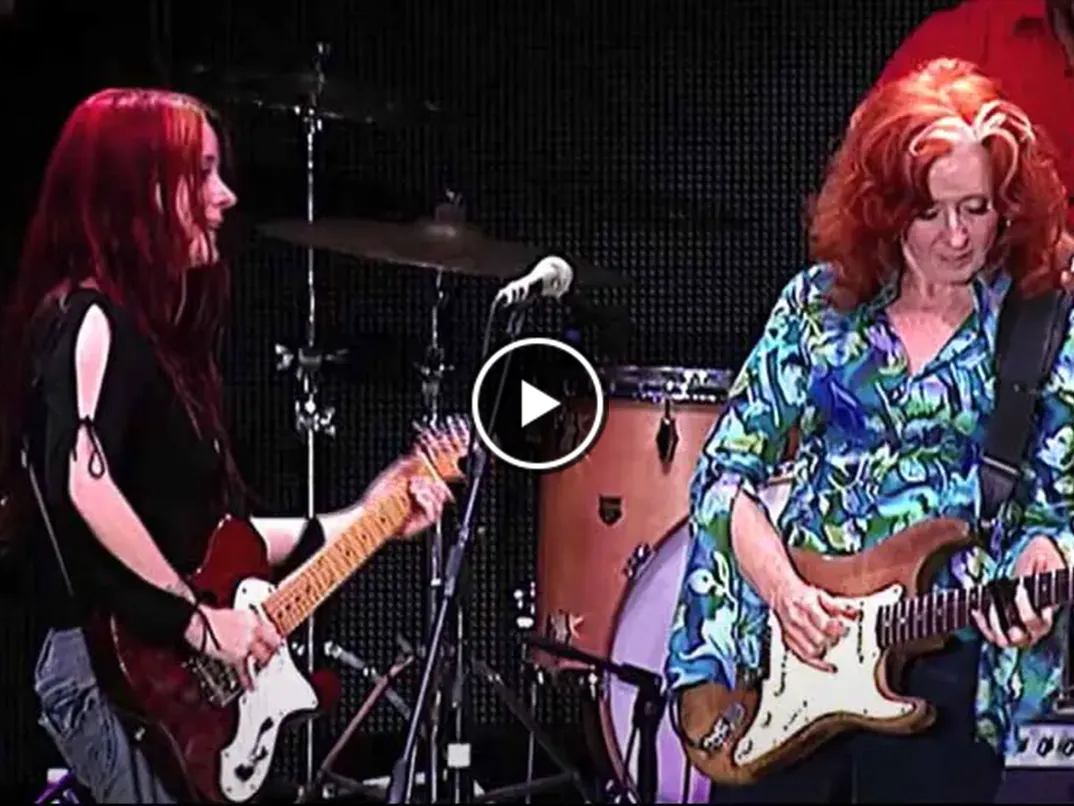 Carolyn Wonderland
… is a triple threat with diverse songwriting, soulful vocals, and guitar goddess skills. There is a common reaction when people first hear Carolyn Wonderland, which is best summed up by the LA Times quote: "She's the real deal."
The career of this singer-guitarist from Texas has long been marked by the great Janis Joplin born in Texas. Both the selection of the repertoire, the way of interpretation and the color of the voice bring to mind the American rock star who died 41 years ago. Wonderland is not limited by style. In her repertoire, apart from classic blues and rock compositions, you can find elements of funk or gospel.
When a guitarist truly lives for and loves what they do, it shows and shines like a beacon during live performances. Her live show beats any record and her tone is a musical force to be reckoned with.
Wonderland's instrumental abilities include guitar, slide guitar, mandolin, trumpet, and piano. Although primarily a blues artist, Wonderland likes to incorporate elements of country, swing, zydeco, surf, gospel, soul, and cumbia into her musical mix. She usually performs with Cole El-Saleh on keyboards and Kevin Lance on drums.
Her music includes a bold mix of timeless original songs and reinventions of some of her favorites, ranging from blistering electric blues to deep, heartfelt ballads to cosmic country to soulful Tex-Mex. Every song is fueled by Wonderland's forceful yet melodic Texas-flavored guitar work and sung with full-throated, heart-on-her-sleeve vocals.
On April 6, 2018, Wonderland joined John Mayall's band as his first female lead guitarist in his 60+ year career.
Bonnie Raitt
Bonnie Raitt is an American singer, songwriter, and guitarist who has won multiple Grammy Awards.
She has been successfully operating in the music industry for 50 years. Bonnie Raitt started her career in the early 1970s, playing in clubs in Los Angeles. She released her self-titled debut album in 1971 to critical acclaim, but it was her second album, Give It Up, that made her commercial success.
Just like wine, with age, it gets better and better. Just look at how it moves on stage. A small character with a well-worn Loss, gracefully named "Brownie", can make a real fire.
Although she grew up on a diet consisting of Jack Daniels and music created by Mississippi Fred McDowell, her work was not limited only to the blues. Ballads "I Can not Make You Love Me" is still an inseparable element of Bonnie's concerts.
Her album Slipstream, released in 2012, was the first album that appeared after 7 years of publishing break. We did not have to wait so long for the next album. In 2016  the Dig In Deep album was released: a magical mix of rock, R & B, blues, and characteristic Bonnie-style guitar slides. Goose skin guaranteed!
Raitt has received ten Grammy Awards. She is listed as number 50 in Rolling Stone magazine's list of the 100 Greatest Singers of All Time and number 89 on their list of the 100 Greatest Guitarists of All Time.
Raitt's principal touring guitar is a customized Fender Stratocaster that she nicknamed Brownie. This became the basis for a signature model in 1996. Raitt was the first female musician to receive a signature Fender line.