Buddy Guy at the peak of his powers playing the Montreux Jazz Festival in 1992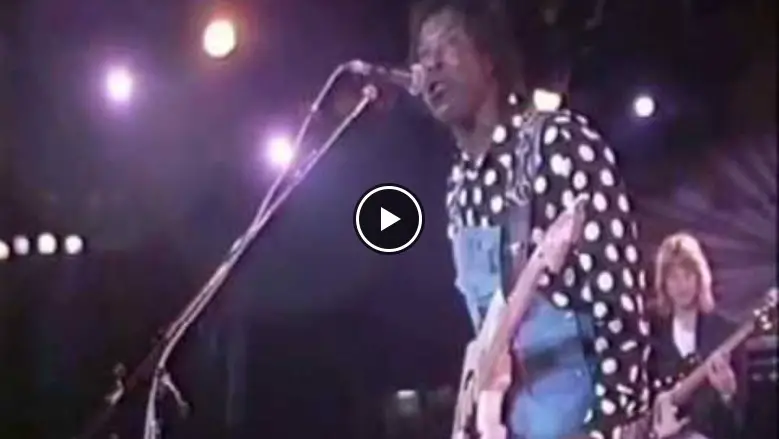 Buddy Guy
Five-time Grammy Award winner and one of the greatest American blues and rock guitarists and singers. Geroge "Buddy" Guy was born on July 30, 1936 in Lettsworth, Lujzjana.
Buddy Guy began performing in the early 1950s. When he moved to Chicago in 1957, his greatest inspiration was Muddy Waters, the champion of the Chicago scene. A year later, he managed to sign a record deal with the well-known Chess label. During this time, he also recorded with Junior Wells.
However, the times spent on Chess Records were not the best for Buddy Guy – the artist did not find there understanding for his unique style, similar in sound to live performances. The only album he recorded at that time was "Left My Blues In San Francisco". On Chess Records, Guy was active primarily as a session musician, having the pleasure of recording with artists such as Muddy Waters, Koko Taylor and Howlin 'Wolf.
Buddy in Great Britain
The reputation of Buddy Guy was also known in Great Britain, where he first came in 1965. The scene was soaking up the inspiration of the American blues. Guy was one of the favorites of rockers such as Jeff Beck and Eric Clapton. After years of disappointment, the musician finally ended up being an accomplice with the Chess label. He moved to Vanguard, where he released, among others "Blues Today" or "Hot and Cool".
The artist's career, however, did not reach the extent it certainly deserved. Despite the fact that he greatly inspired the blues-rock scene, she triumphed without him. Over the next two decades, the musician experienced a situation that happens to many great creators. Visionaries and artists who pave the way, are eclipsed by followers who claim fame, success and money.
A positive breakthrough in the career of Buddy Guy took place in the late 1980s, when blues music began to experience a revival. The support he received from Eric Clapton, who invited him to perform with other guitarists at a show in London, was also important. During this time, he recorded successfully for the Silvertone label.
I like the way the rhythm section has a raw grungy sound to it, epitomizes the background scenery of the film Chicago Blues.
You can't beat some raw Chicago Blues. Buddy is a rare specimen: supreme guitarist and a great singer in one!