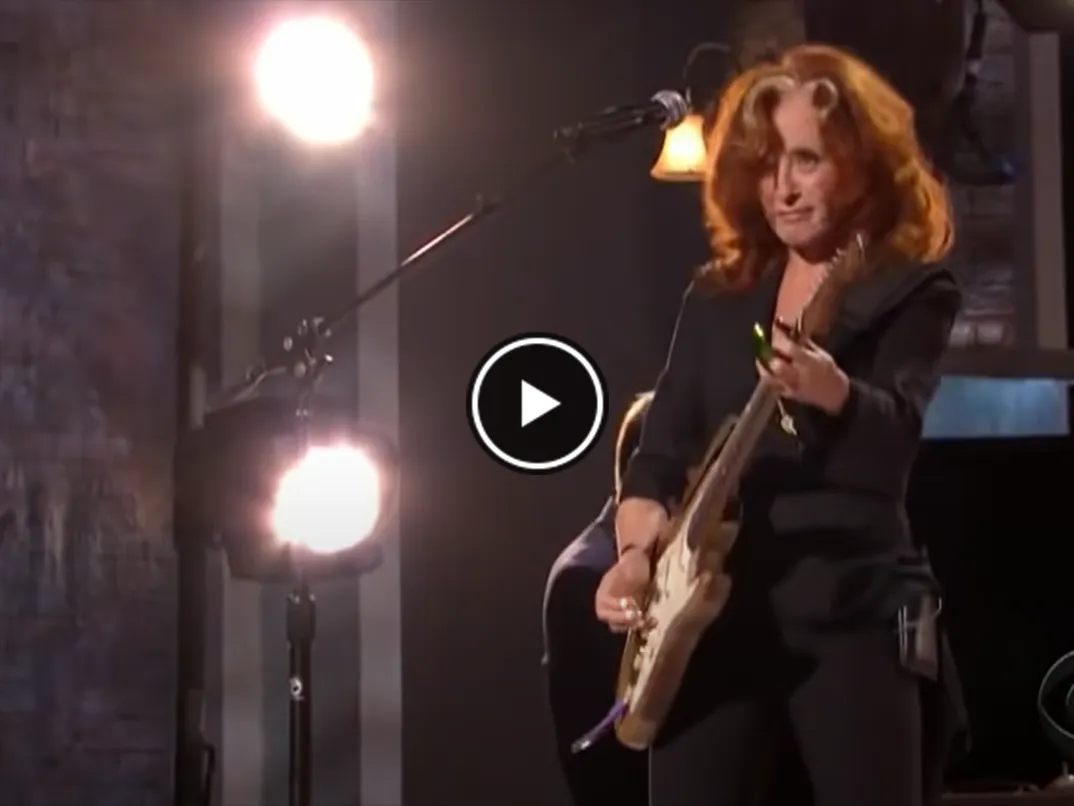 Bonnie Raitt
She has been successfully operating in the music industry for 50 years. Just like wine, with age, it gets better and better. Just look at how it moves on stage. A small character with a well-worn Loss, gracefully named "Brownie", can make a real fire.
Although she grew up on a diet consisting of Jack Daniels and music created by Mississippi Fred McDowell, her work was not limited only to the blues. Ballads "I Can not Make You Love Me" is still an inseparable element of Bonnie's concerts.
Her album Slipstream, released in 2012, was the first album that appeared after 7 years of publishing break. We did not have to wait so long for the next album. In 2016  the Dig In Deep album was released: a magical mix of rock, R & B, blues, and characteristic Bonnie-style guitar slides. Goose skin guaranteed!
Raitt has received ten Grammy Awards. She is listed as number 50 in Rolling Stone magazine's list of the 100 Greatest Singers of All Time and number 89 on their list of the 100 Greatest Guitarists of All Time.
Raitt's principal touring guitar is a customized Fender Stratocaster that she nicknamed Brownie. This became the basis for a signature model in 1996. Raitt was the first female musician to receive a signature Fender line.
Albums
1971 Bonnie Raitt
1972 Give It Up
1972 Sigma Sound Studios 72
1973 Takin' My Time
1973 Sofa Blues [With Little Feat]
1974 Streetlights
1975 Home Plate
1977 Sweet Forgiveness
1979 The Glow
1982 Green Light
1986 Nine Lives
1989 Nick of Time
1991 Luck of the Draw
1994 Longing in Their Hearts
1995 Road Tested [live]
1998 Fundamental
2002 Silver Lining
2005 Souls Alike
2006 Bonnie Raitt & Friends
2012 Slipstream
2016 Dig in Deep
2022 Just Like That…