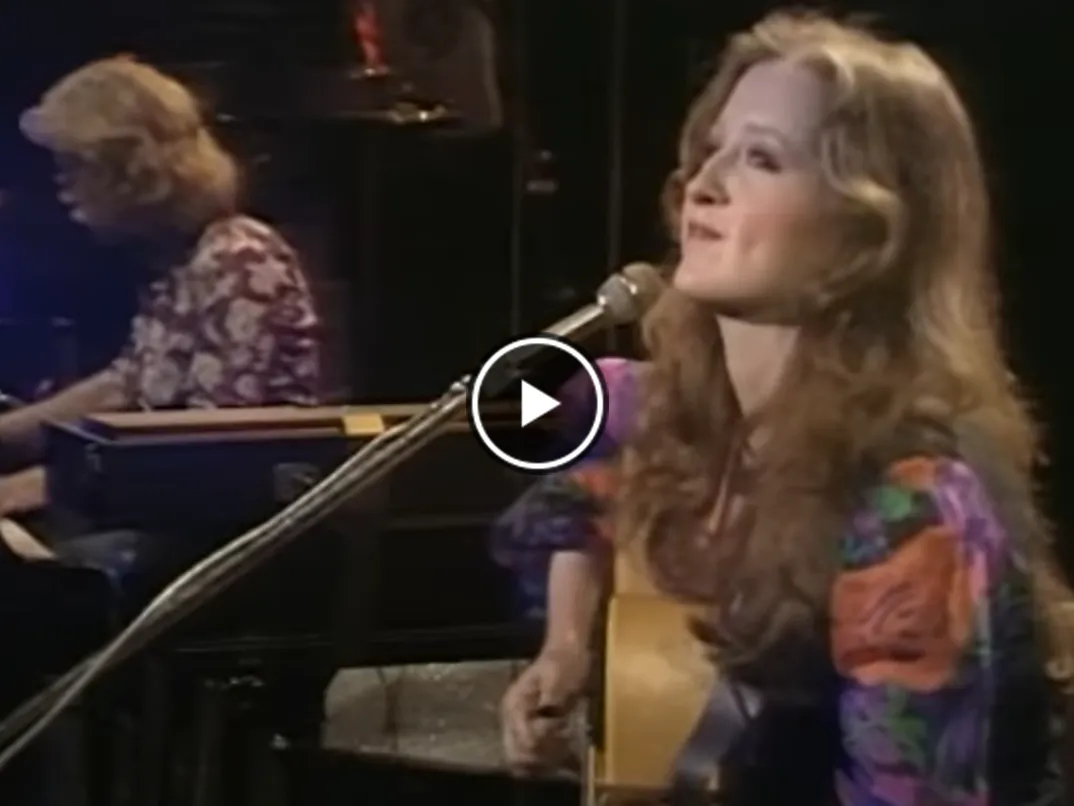 Awesome Bonnie Raitt. Gravelly voiced, extremely talented slide guitarist, soulful to the extreme, and devoted to her craft.
Bonnie Raitt
American blues singer-songwriter and slide guitar player. During the 1970s, Raitt released a series of roots-influenced albums. She incorporated into her albums elements of blues, rock, folk and country. In the 1990s she had a major return with the release of her album "Nick of Time".
The following two albums "Luck of the Draw" and "Longing in Their Hearts" were also multi-million sellers. They come with such hits as "Something to Talk About", "Love Sneakin' Up on You", and the ballad "I Can't Make You Love Me" (with Bruce Hornsby on piano).
Raitt has received ten Grammy Awards. She is listed as number 50 in Rolling Stone magazine's list of the 100 Greatest Singers of All Time and number 89 on their list of the 100 Greatest Guitarists of All Time.
Raitt's principal touring guitar is a customized Fender Stratocaster that she nicknamed Brownie. This became the basis for a signature model in 1996. Raitt was the first female musician to receive a signature Fender line.
Albums
1971 Bonnie Raitt
1972 Give It Up
1972 Sigma Sound Studios 72
1973 Takin' My Time
1973 Sofa Blues [With Little Feat]
1974 Streetlights
1975 Home Plate
1977 Sweet Forgiveness
1979 The Glow
1982 Green Light
1986 Nine Lives
1989 Nick of Time
1991 Luck of the Draw
1994 Longing in Their Hearts
1995 Road Tested [live]
1998 Fundamental
2002 Silver Lining
2005 Souls Alike
2006 Bonnie Raitt & Friends
2012 Slipstream
2016 Dig in Deep
2022 Just Like That…