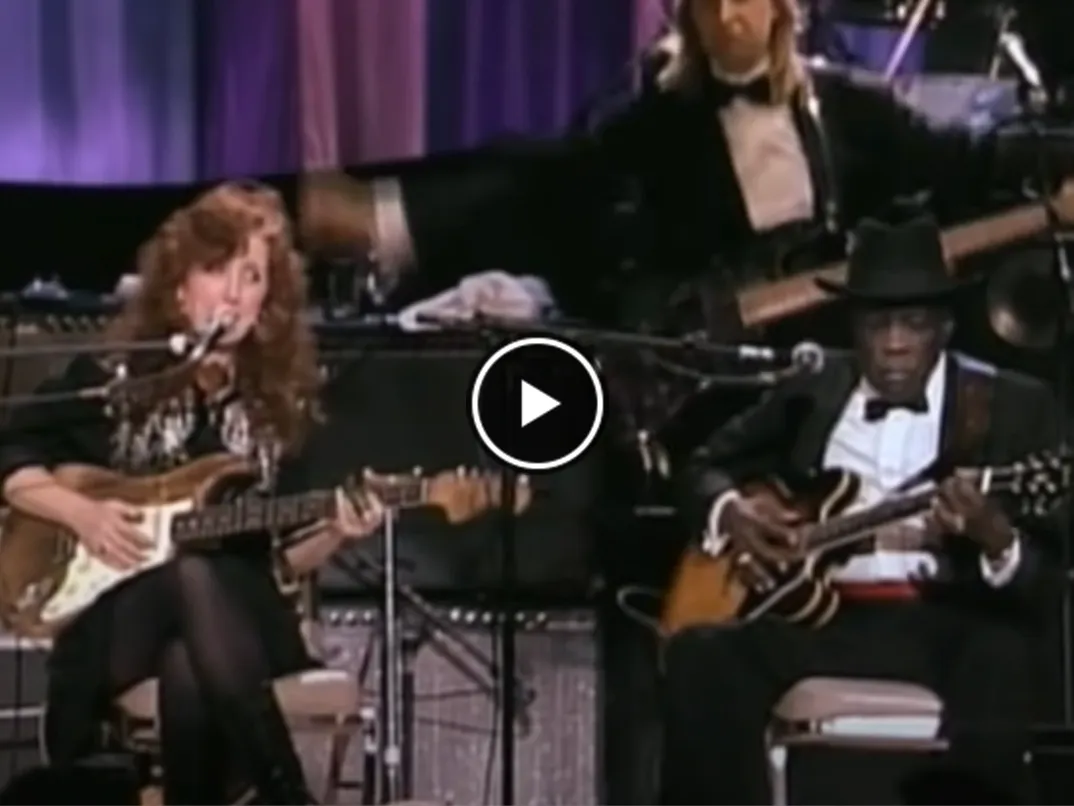 Bonnie Raitt
She has been successfully operating in the music industry for 50 years. Just like wine, with age, it gets better and better. Just look at how it moves on stage. A small character with a well-worn Loss, gracefully named "Brownie", can make a real fire.
Although she grew up on a diet consisting of Jack Daniels and music created by Mississippi Fred McDowell, her work was not limited only to the blues. The ballad "I Can not Make You Love Me" is still an inseparable element of Bonnie's concerts.
Her album Slipstream, released in 2012, was the first album that appeared after 7 years of publishing break. We did not have to wait so long for the next album. In 2016  the Dig In Deep album was released: a magical mix of rock, R & B, blues, and characteristic Bonnie-style guitar slides. Goose skin is guaranteed!
Raitt has received ten Grammy Awards. She is listed as number 50 in Rolling Stone magazine's list of the 100 Greatest Singers of All Time and number 89 on their list of the 100 Greatest Guitarists of All Time.
Raitt's principal touring guitar is a customized Fender Stratocaster that she nicknamed Brownie. This became the basis for a signature model in 1996. Raitt was the first female musician to receive a signature Fender line.
John Lee Hooker
John Lee Hooker was a notable American blues singer, guitarist and songwriter. His fame rose when he performed electric guitar adaptations of Delta Blues. He also has this inclination to insert early North Mississippi Hill country blues and talking blues into his music with a genius twist.
He is often compared in greatness to B. B. King, who was also born in Mississippi, just like Hooker. King's contribution to Delta blues was a comprehensive guitar technique that harmonized blues with components of jazz, rhythm and blues and other popular music genres.
But John Lee Hooker created a style of his own, in contrast, by retaining a pure and traditional approach of the Delta blues. In the postwar, he achieved more success, doing a crossover, using vocals with solo guitar. This was the style of earlier Delta players which he adopted, used to the hilt in his hit record, Boogie Chillen, in 1948.
The later releases of John Lee like I'm in the Mood (1951), Boom Boom (1962) and The Healer (1989), incorporated soul and rock music.
When Hooker was starting out in his musical career, he performed and recorded with rock musicians. One of his earliest partnerships was with The Groundhogs, a British blues rock band.
John Lee Hooker recorded more than 100 albums. Among them was The Healer (1989) which had appearances by Carlos Santana and Bonnie Raitt. Other notable albums are The Best of Friends (1998) and Grammar Award winner Don't Look Back (1997).