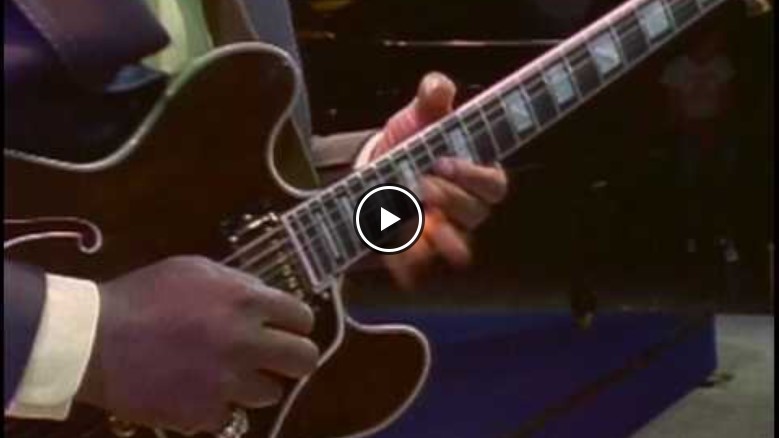 B.B. King – Why I Sing The Blues from "Live in Africa" DVD. Why I sing the blues is also title of the compilation album.
B.B. King – Live in Africa
Is the one of the finest performance video footage and performance I've seen from B.B. The Audio has been remastered by pure magicians, when he sings you hear every word plain and clear, even as he steps back and away from the mic or when he shakes his head side to side, there's no wavering or fading in his vocals. Yell Factory did an exceptional job restoring this historical performer and efficiency.
Why I Sing the Blues
Why I Sing the Blues is a 1983 compilation album by the blues guitarist and singer B.B. King.
Sony's initial concept behind it was to make a deal bin priced collection of B.B. King tunes, including a couple strikes, that would "wet the whistle", so to speak, for a buyer to then acquire additional regular priced cds from the blues master. The amusing thing is, the 10 songs consisted of are probably the BEST tunes from King throughout the really late 60's/ early 70's era.
Of course, the opener is Mr. King's all time most popular hit, "The Thrill Is Gone". I'm partial to "Hummingbird" myself, however, they all catch King in his innovative greatness. This age had King tweaking his sound a little to make his tunes somewhat more appealing and mainstream, yet they still keep the traditional B.B. King guitar work and audio.
King has actually constantly backed himself with competent backing artists. These tunes are obvious proof of that. Other famous writers/musicans participate in the recording sessions, including the talents of Carole King, Leon Russell, and Gerald Jemmott. The recordings are almost flawless, the production is VERY great for the time period, and King's voice was actually striking its convenience zone; earthly, mellow, and enthusiastic all at once.