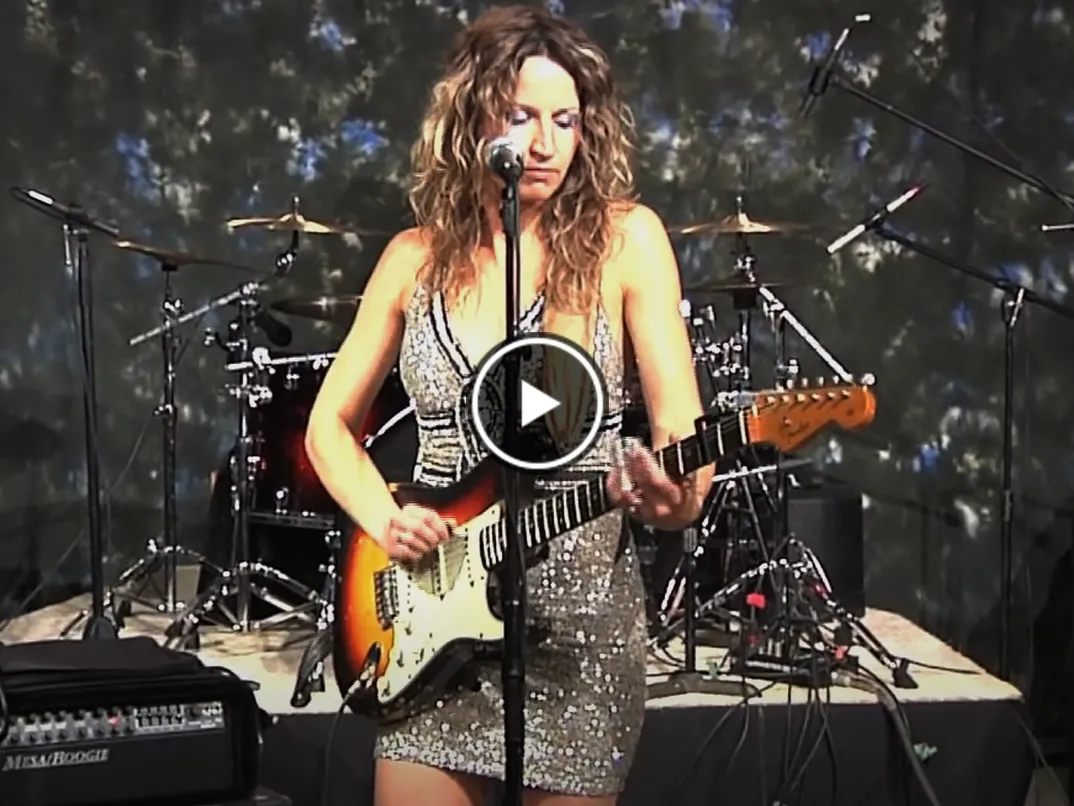 Ana Popovic
She was born in 1976 in Belgrade. Her father introduced her to the blues, and she started to play the guitar when she was fifteen.
In 1999, Popović formed Ana Popovic Band in The Netherlands. In 2000, she appeared, alongside Eric Burdon, Taj Mahal, Buddy Miles, Double Trouble, Eric Gales and others, on Jimi Hendrix tribute album Blue Haze: Songs of Jimi Hendrix with a cover of the song "Belly Button Window". She released her solo debut, Hush!, through the German label Ruf Records. The album was recorded in Memphis, with the members of Ana Popović Band, as well as studio musicians. It was produced by Jim Gaines, who previously worked with Carlos Santana, John Lee Hooker, Alexis Korner and others. The album featured Bernard Allison as the guest. The album saw large success, so Popović left her guitar studies and dedicated herself to performing.
Comfort to the Soul
In 2003, Popović released her second album, Comfort to the Soul. The album, record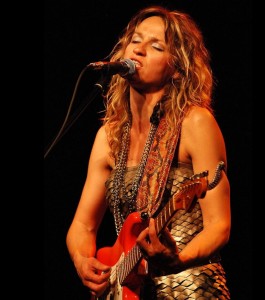 ed in Memphis and produced by Gaines, featured a fusion of blues, rock, soul and jazz. During the same year, on the Rhythm & Blues Festival in Belgium, she was invited by Solomon Burke to join him on stage, after which she joined him on the rest of the tour as a guest. In 2005, Popović released live album and DVD entitled Ana!, recorded on January 30, 2005 on her concert in Amsterdam club Melkweg.
In 2007, Popović released the album Still Making History through the American record label Eclecto Groove Records. In 2009, she released the album Blind for Love, and in 2011 the album Unconditional through the same label. Both Still Making History and Unconditional reached number one on the United States Billboard Blues Chart. In 2012, Popović moved to Memphis, Tennessee.
Popović's ninth full-length album, entitled Can You Stand the Heat, was released in April 2013 through ArtisteXclusive records. The album, produced by Tony Coleman, was recorded with John Williams on bass guitar, Harold Smith on rhythm guitar, Frank Ray Jr. on organ and Tony Coleman on drums. Popović performed at the 2013 New Orleans Jazz & Heritage Festival, where she introduced a new project: a nine-piece band under the name Ana Popovic & Mo' Better Love. In September 2013, Popović signed with Monterey International booking agency.
In 2014, she was nominated for a Blues Music Award in the 'Contemporary Blues Female Artist of the Year' category. (via: wikipedia.org)