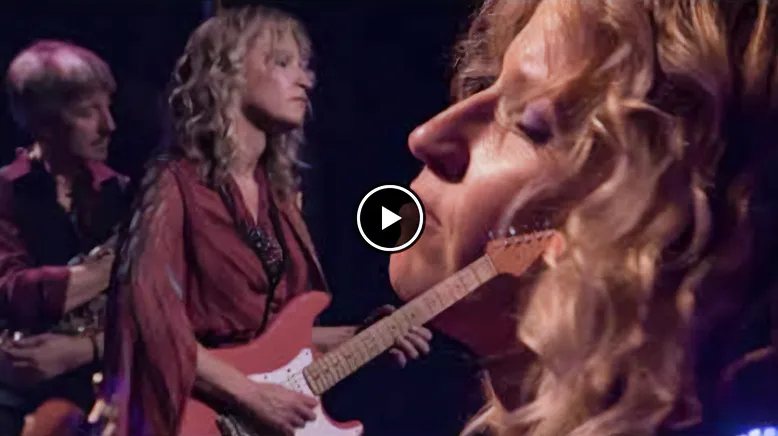 Track of 'Live for LIVE' (CD / DVD) by Ana Popovic. She is so entertaining LIVE and this captures that so very well.
Ana Popovic
If you're not a blues purist and if you like the fiery, passionate playing and also vocal singing. You will like Serbian blues-rock guitarist, singer, and songwriter Ana Popovic. Ana has actually made a name for herself in the cries circuit as being the very first women artist-in-residence at the worldwide well-known Crown Guitar Fest in addition to playing a hot set at Jazz Fest that brought hardcore guitar fanatics to their feet. You might have seen her on phase with greats including Dweezil Zappa, John Oates, Buddy Guy, and Taj Mahal
Top Albums by Ana Popovic Click Here
Ana Popovic is one of the hottest names on the blues-rock market. Brought up in Belgrade, from childhood she was introduced to music by her father – guitarist and bassist, owner of an impressive collection of blues and soul recordings. Therefore he become her first teacher and quickly saw the huge artistic potential of his daughter.
Ana Popovic Band
In 1999, Popović formed Ana Popović Band in The Netherlands. The next year in 2000, she appeared, alongside Eric Burdon, Taj Mahal, Buddy Miles, Double Trouble, Eric Gales and others, on Jimi Hendrix tribute album Blue Haze: Songs of Jimi Hendrix with a cover of the song "Belly Button Window". After that in 2001, she released her solo debut, Hush!, through the German label Ruf Records. The album was recorded in Memphis, with the members of Ana Popović Band, as well as studio musicians. It was produced by Jim Gaines, who previously worked with many famous musicians. For instance Carlos Santana, John Lee Hooker, Alexis Korner and others. The album featured Bernard Allison as the guest. The album saw large success, so Popović left her guitar studies and dedicated herself to performing.
Her music is an original combination of blues, rock, soul, and funk, which add up to an ultra-energetic mix. But that's not all because, in addition to outstanding guitar and vocal abilities, Ana conquers the audience with her grace, incredible beauty, and stage presence, and her concerts are a real treat for music lovers at the highest level. In other words, she is a master of her craft and certainly combines incredible talent, vocals, melody changes, and technique.
Albums
1998: Hometown (as Hush)
2001: Hush!
2003: Comfort to the Soul
2007: Still Making History
2009: Blind for Love
2011: Unconditional
2013: Can You Stand the Heat
2015: Blue Room (with Milton Popović)
2016: Trilogy
2018: Like It on Top
Live albums
2005: Ana! Live in Amsterdam
2010: An evening at Trasimeno Lake
2020: Live for Live