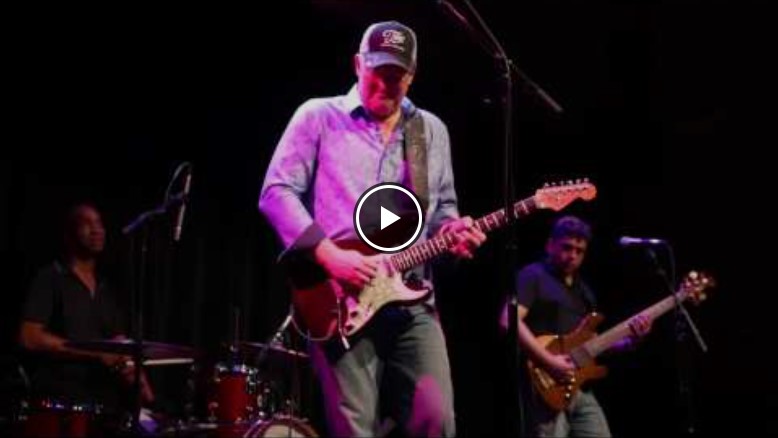 Albert Cummings
Albert Cummings is an American blues musician who is currently signed to Blind Pig Records. He also runs a successful home construction business in his New England home. He has played alongside B.B. King, Johnny Winter, and Buddy Guy.
Albert Cummings recorded his first album in 1999 with his own band Swamp Yankee. The album was titled "The Long Way" and was self-released.
Cummings' soulful and explosive approach to blues and rock caught the attention of Blind Pig Records, which signed him to a multi-album deal beginning in 2004.
For this label, in 2004, Albert recorded his second album entitled "True To Yourself".
Two years later, in 2006, Cummings recorded a fourth album Working Man, with new band members.
In 2008, Cummings released a live album Feels So Good, recorded at the Colonial Theatre in Pittsfield, Massachusetts. a 95-year-old "little jewel box" – that's what James Taylor calls it – that's hosted everyone from Will Rogers to Al Jolson. The audience was so enthralled and supportive they became part of the performance in a way that's rarely heard. As AllMusic put it, "It sounds like it was one hell of a party that night."
In 2011 Albert released an instructional DVD for the Hal Leonard Corporation entitled, Working Man Blues Guitar. His 2012 album No Regrets debuted at No. 1 in the U.S., Canada and France on the iTunes Blues Charts and at No. 5 on the Billboard blues charts. In a 2012 interview, he called No Regrets his "best album yet".
In July 2015, Cummings released Someone Like You, a 12-track Blind Pig album produced by David Z.
In February 2020, Cummings released his 11-track Provogue Records debut titled Believe, produced by Grammy Award-winning producer Jim Gaines. Recorded at the iconic FAME Studios in Muscle Shoals, Alabama, Cummings notes the influence the location had on the process of creating this project, "If I had recorded those same songs anywhere else, then Believe would have sounded like a completely different album." Arguably one of the most notable tracks on the album is a cover of the song Hold On by legendary soul duo Sam & Dave, illustrating Cummings' ability to fuse genres while remaining stylistically unique and fresh.