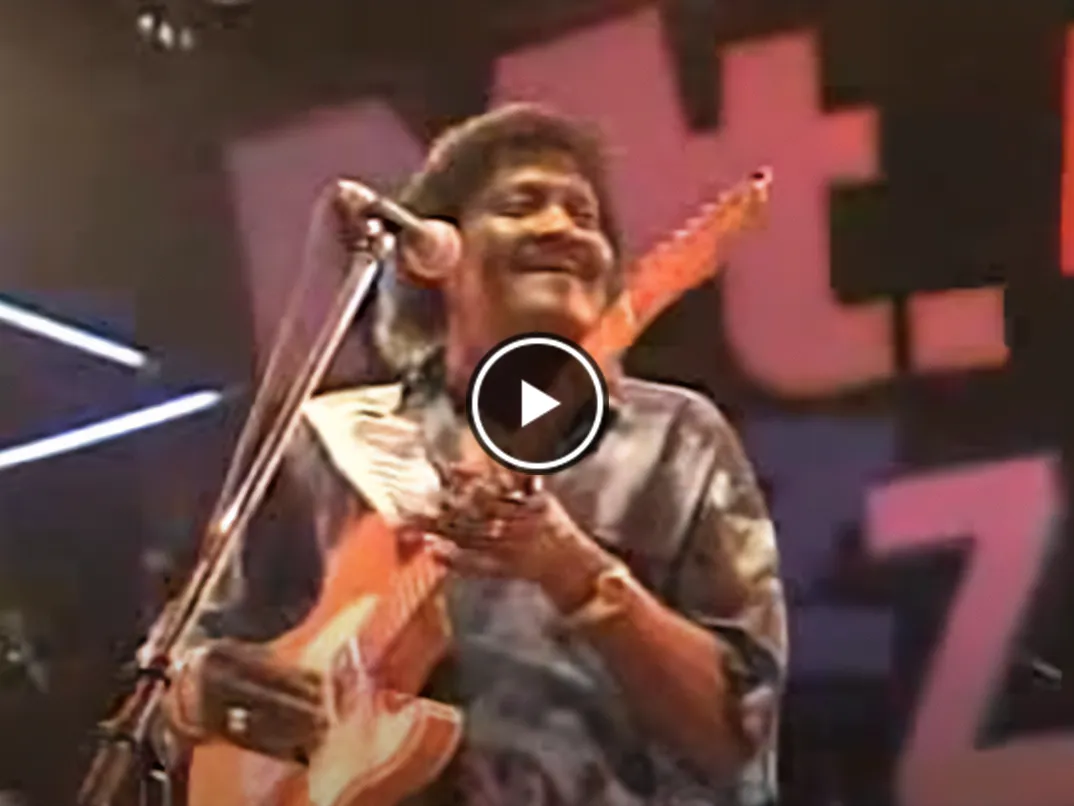 Albert Collins
Albert Collins, fondly known as the "Master of the Telecaster," was an influential blues guitarist who left an indelible mark on the music scene with his distinct playing style and captivating performances.
Early Years and Rise to Fame
Born in 1932 in Leona, Texas, Albert Collins picked up the guitar at a young age, inspired by his cousin, Lightnin' Hopkins. He developed an unorthodox tuning method, employing a capo and tuning his guitar to an open F-minor chord, which gave his playing a signature sound. With his Telecaster guitar, he became known for his sharp, stinging tone and his innovative techniques, such as using the guitar's volume and tone knobs to create an almost vocal quality in his playing.
Collins' career took off in the late 1950s and early 1960s, as he began recording with a variety of labels, including Kangaroo, Great Scott, and Hall-Way. In 1968, his instrumental hit "Frosty" made waves in the music world, showcasing his prowess with the Telecaster and establishing him as a force to be reckoned with.
Why Albert Collins was dubbed the Master of the Telecaster?
Albert Collins earned the title "Master of the Telecaster" not just for his exceptional skills with the instrument, but also for the unique sound and techniques that he brought to the table. He often utilized fingerpicking and a capo, which allowed him to create a singular, biting sound that would become synonymous with his name.
His innovative use of the Telecaster's tone and volume controls also set him apart from his contemporaries. Collins would skillfully manipulate these controls during his solos, creating a rich, dynamic, and expressive sound that left audiences in awe. This ability to make his guitar "speak" was a hallmark of his playing, and it's what cemented his reputation as the Master of the Telecaster.
Other Telecaster Masters: Roy Buchanan
While Albert was undoubtedly a Telecaster master, he wasn't the only one. Roy Buchanan, another blues guitarist, was also renowned for his exceptional skill and innovative techniques with the instrument. Born in 1939, Buchanan started playing guitar at a young age and was influenced by a wide range of musical styles, including country, rock, and blues.
Buchanan's trademark technique was the "pinch harmonic," which involved plucking the string while simultaneously touching it with the side of his thumb, creating a unique, high-pitched sound. This technique, coupled with his intricate fingerpicking and bending, made him a force to be reckoned with on the Telecaster.
Although Roy Buchanan and Albert Collins both held the title of Telecaster master, their playing styles were distinct and their contributions to the world of blues guitar are unique. Together, they demonstrated the vast potential of the Telecaster and the endless possibilities for innovation and expression that it offers.
Albert Collins, the "Master of the Telecaster," was a trailblazer in the world of blues guitar. His unique tuning, innovative techniques, and captivating performances earned him a special place in the hearts of music lovers. Although other guitarists like Roy Buchanan also made significant contributions to the Telecaster legacy, Collins' distinctive style and passion for the instrument set him apart, solidifying his status as a true master.